I never know who I'm likely to run into on Alabama's Gulf coast. But when I spot the large truck in the parking lot at a park on the edge of Mobile Bay in Fairhope, it's obvious pretty quick that who ever owns it is not from around these parts. Maybe the first clue about this heavy duty Mercedes diesel would be its markings. Or maybe the adjustable windows built into the sides. This vehicle is built for serious travel.

And then there are the license plates–from Austria.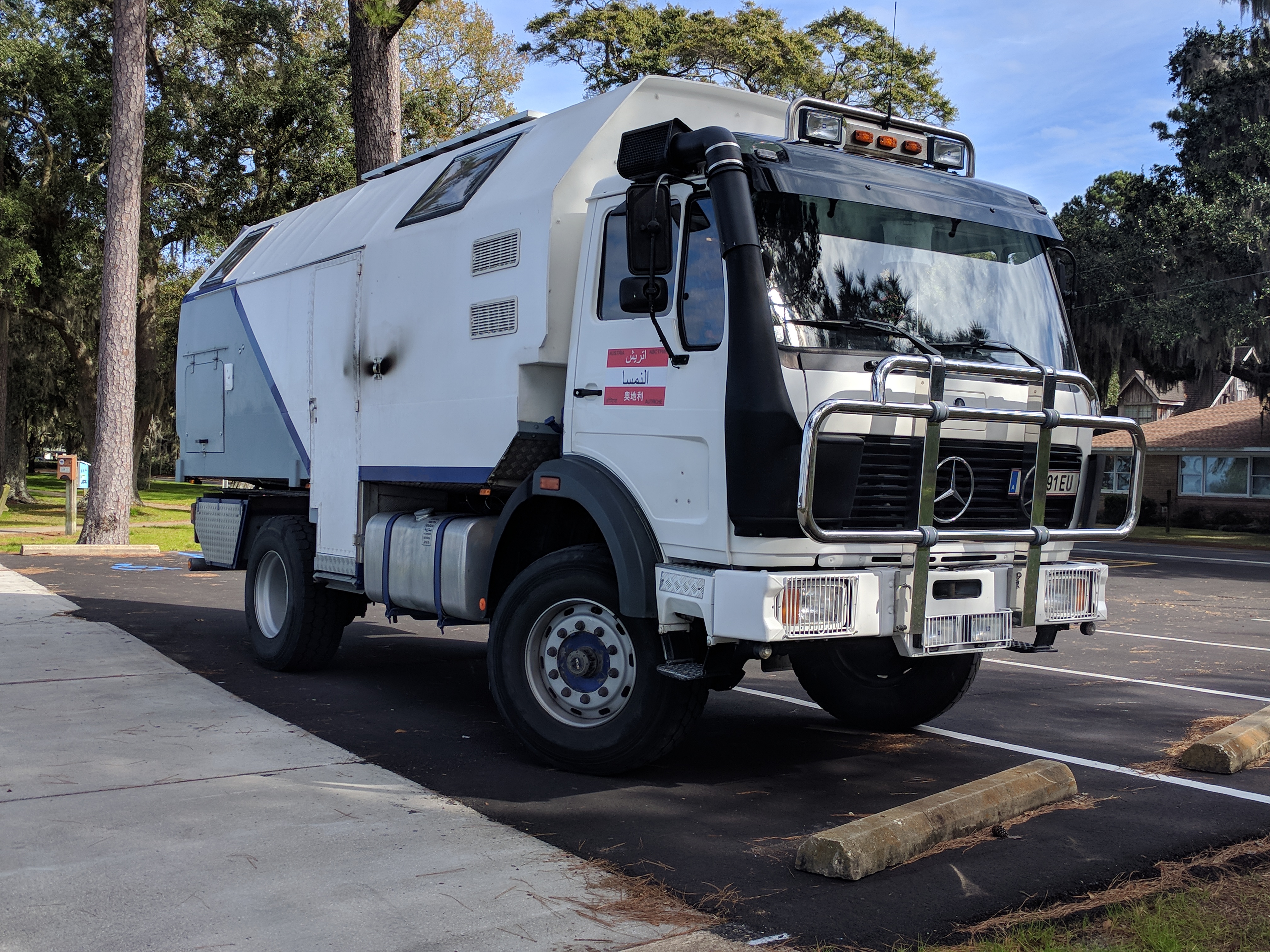 It turns out that Christian and Monica, the truck's owners, are spending Christmas Day getting a look at Fairhope as they travel across the United States in their home on wheels. And they're a "good piece" from home, which is a town near Innsbruck, Austria.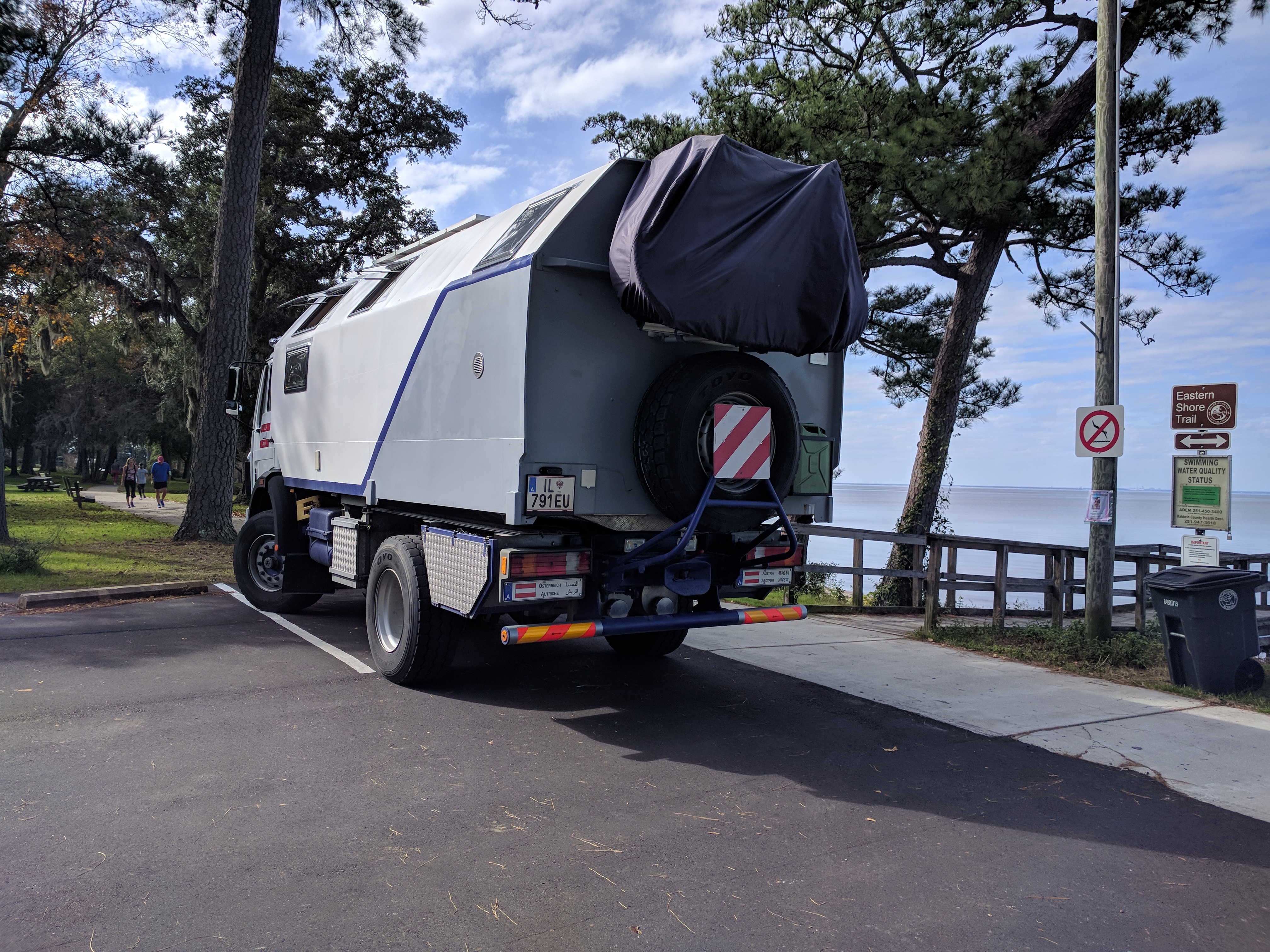 Christian explains that he and Monica recently retired, and decided they wanted to see the USA. So, they made it happen by shipping their truck by boat (they came with it) to North America. Upon arriving in Nova Scotia, they began their tour coming south through the northeast U.S., through the mid-Atlantic states, and then to south Florida. Part of their trip included driving the Blue Ridge Parkway. From there, it's back north, heading west across the southern Gulf Coast, including today's stop to see Fairhope and the eastern shore. Next stop for the pair is New Orleans, and then it's on to the west coast. From there, Monica tells me, they'll head north into Canada and on to Alaska. All told, they plan to spend about six months seeing our country.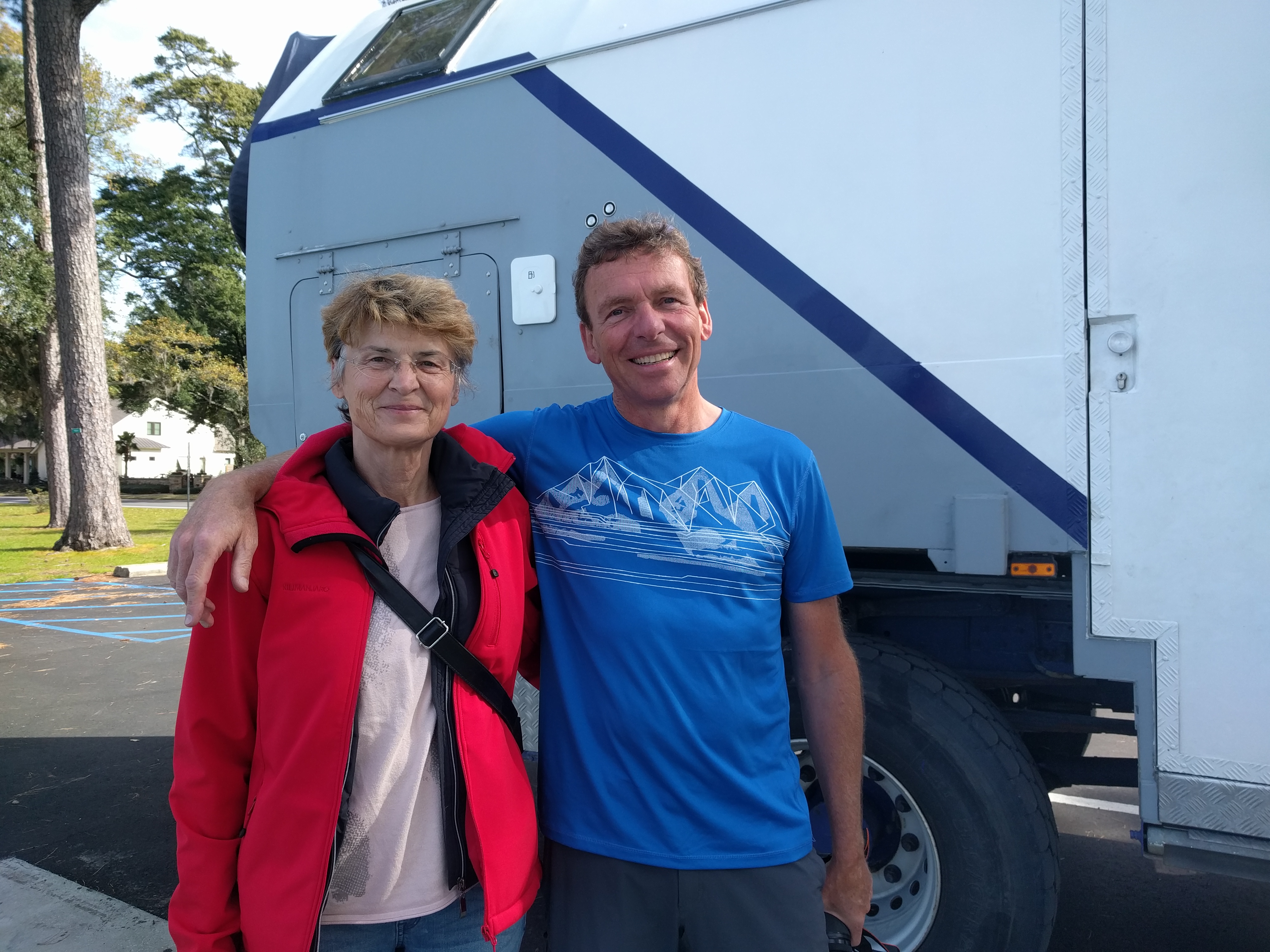 I ask if they have a favorite spot so far. They tell me that they couldn't single out one particular place–I suspect their head is spinning from having seen so much (mine would be). They are quite complimentary of Fairhope. And to think about how much more lies ahead. The German accent these two have is a lot of fun to listen to as we talk. Lots of folks out for a Christmas Day stroll along the Bay pause while walking by to look at their truck.

I hope Christian and Monica have a great time seeing America and meeting its people. The few minutes I'm able to spend getting to know them is another reminder to me that, in no matter what corner of the world you look, you can still find kind people. And on this day in particular, that seems to be a fitting message.