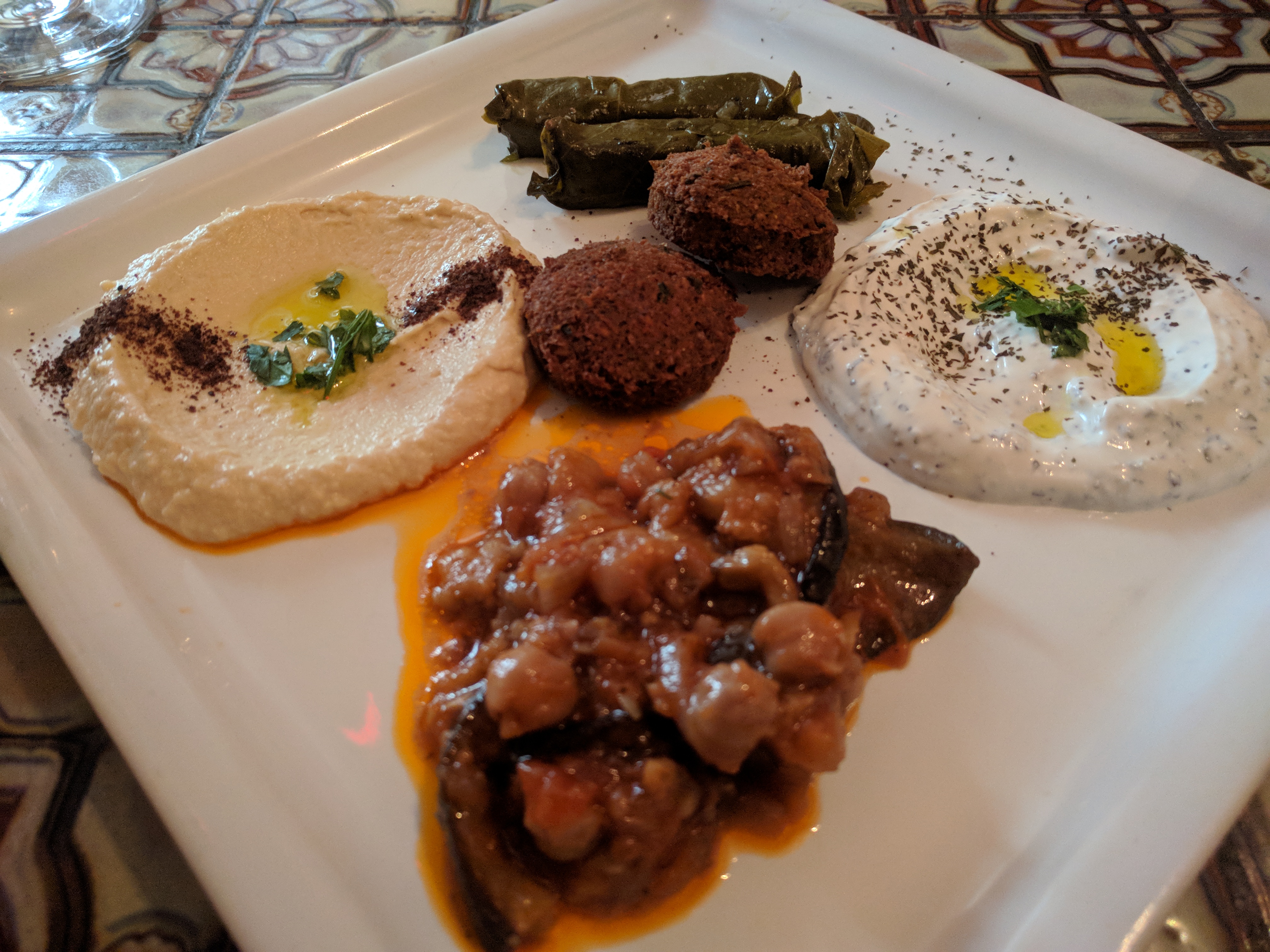 I've never asked, so I'm not sure how they do it. Maybe it's a secret. Regardless, however the folks at Fairhope's Sage restaurant marinate their chicken before grilling it, the end result is a mouth watering delight. Our visit last there night winds up being another home run of a meal. But that's not surprising.
Colleen and I start with a Meza Mixer appetizer, a combination of grape leaves, falafel, mousaka, hummus and their garlic labneh, a mix of yogurt cheese, garlic, thyme, mint and olive oil. Place some of this on a piece of Sage's fresh pita bread, and you'll be a happy camper. The Meza Mixer could just about be a meal by itself, but I forge ahead, choosing the Chicken Kebab for the main course. Fresh, grilled to perfection–and full of that great flavor–trust me, every piece gets eaten. Be daring and put a dab of the white garlic paste on the chicken, but be warned: It's habit forming. If you want to really be bold, try some of the labneh (if any is left over) on the chicken (been there, done that, quite good). Colleen picks Sage's salad with chicken, a frequent and favorite choice. Tonight's does not disappoint.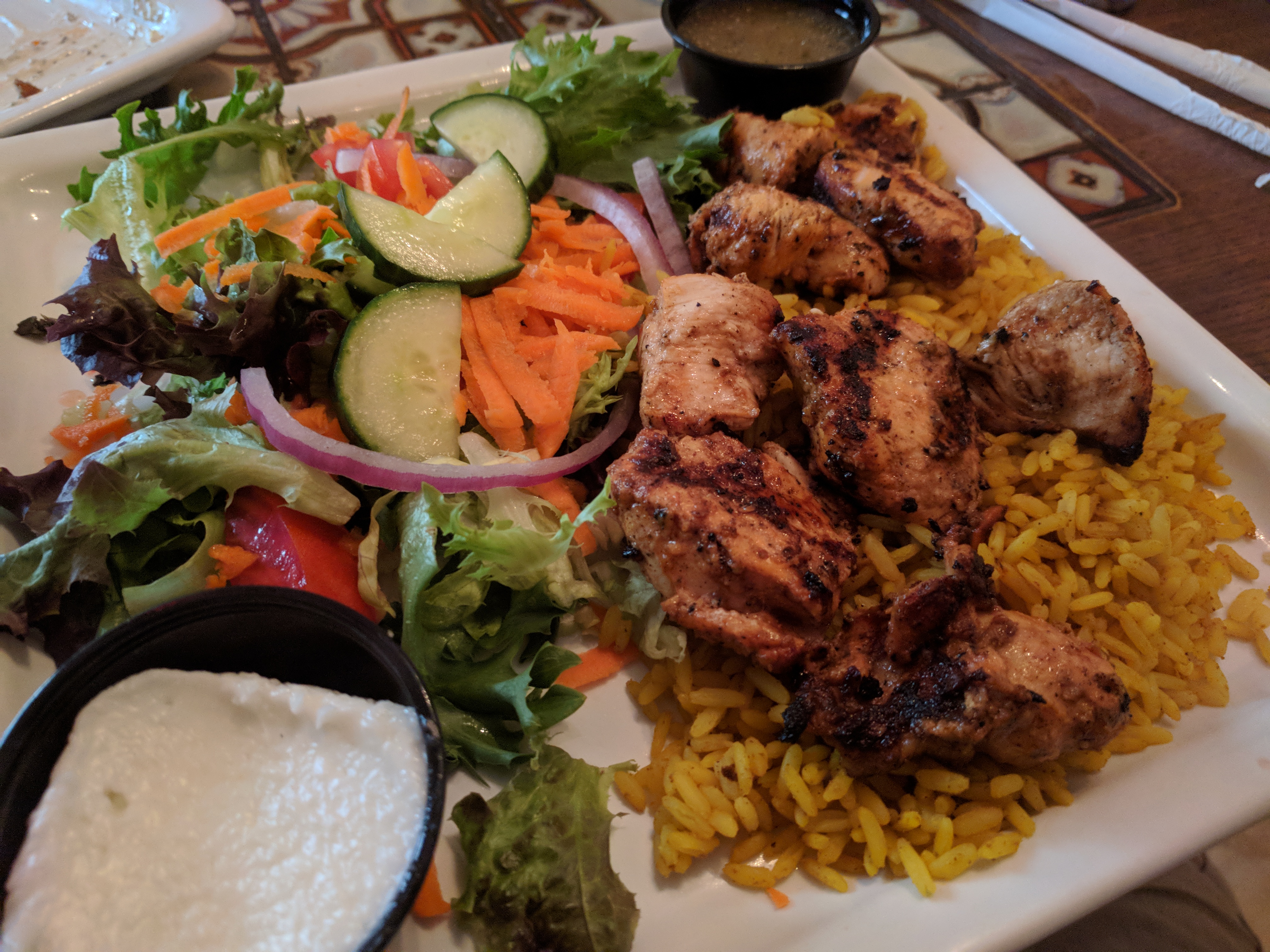 Nader and Maritza Salibi, Sage's owners, do an expert job designing the menu and keeping the food consistently good (their lamb chops, by the way, are wonderful). This is a strictly local, family-run place. He's from Lebanon. She's from Ecuador. Whether Maritza serves us or–in last night's case–Riaan, they make us feel like VIPs every visit.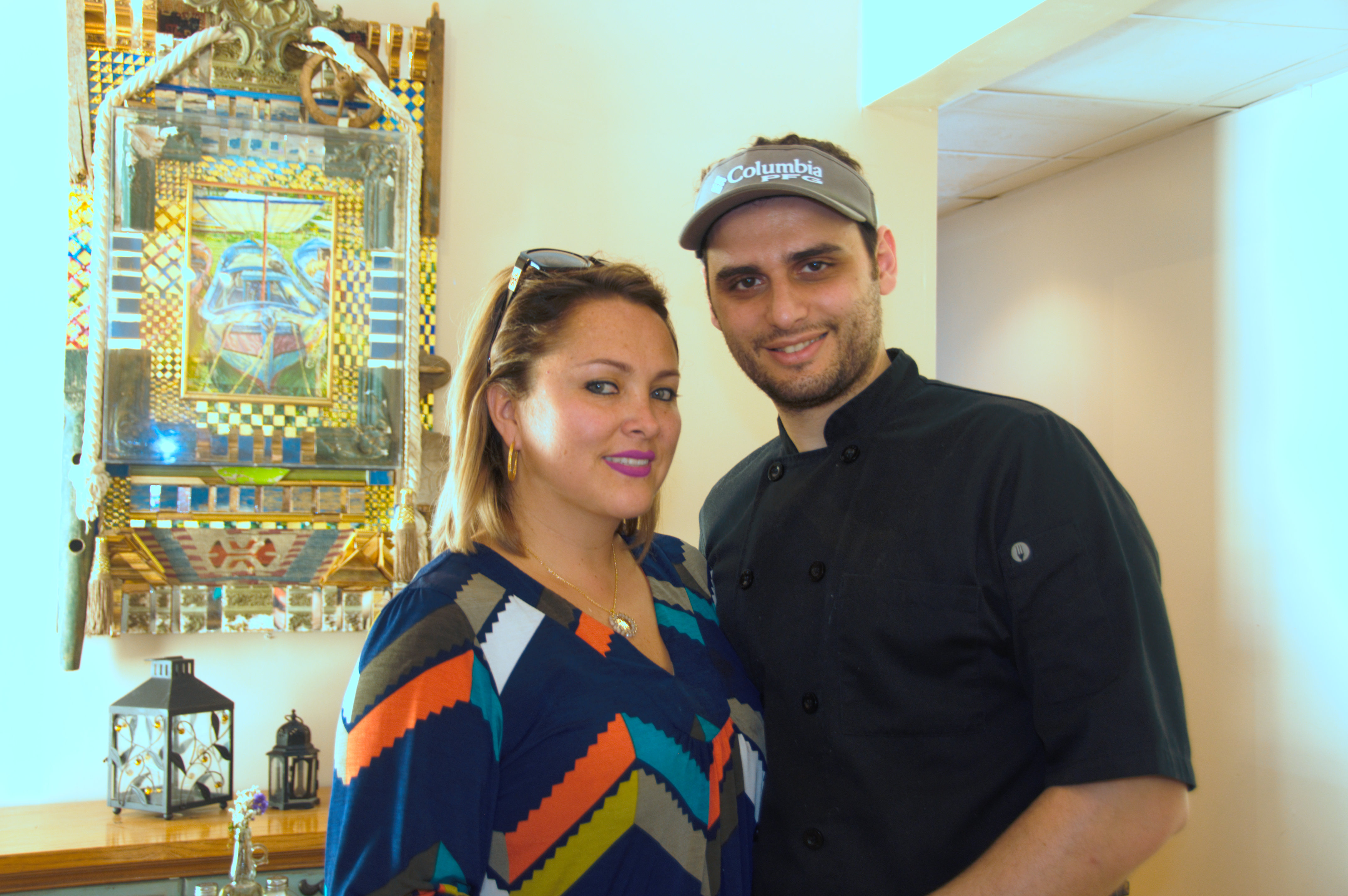 We've dined at Sage dozens of times over the past few years and had a great experience every occasion. In fact, we've reached the point where we can't go more than a couple of weeks without getting our Sage fix–which is why, in our book, this place remains one of Fairhope's jewels…